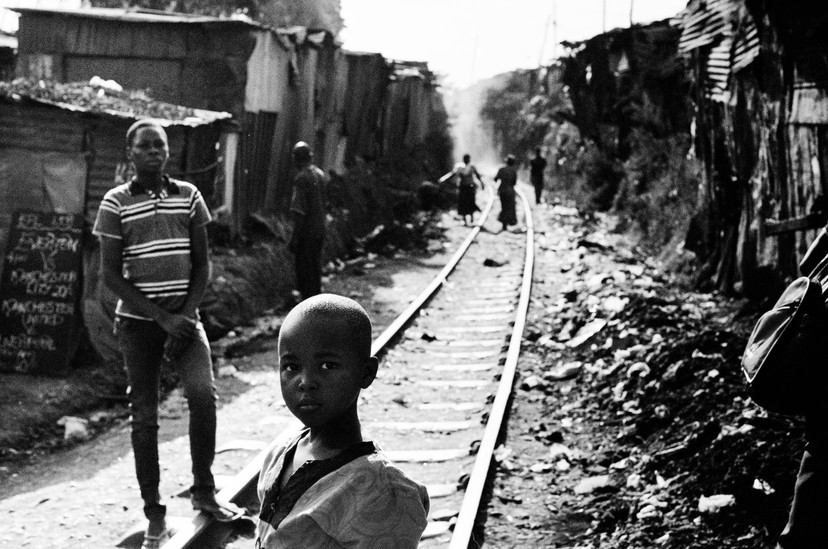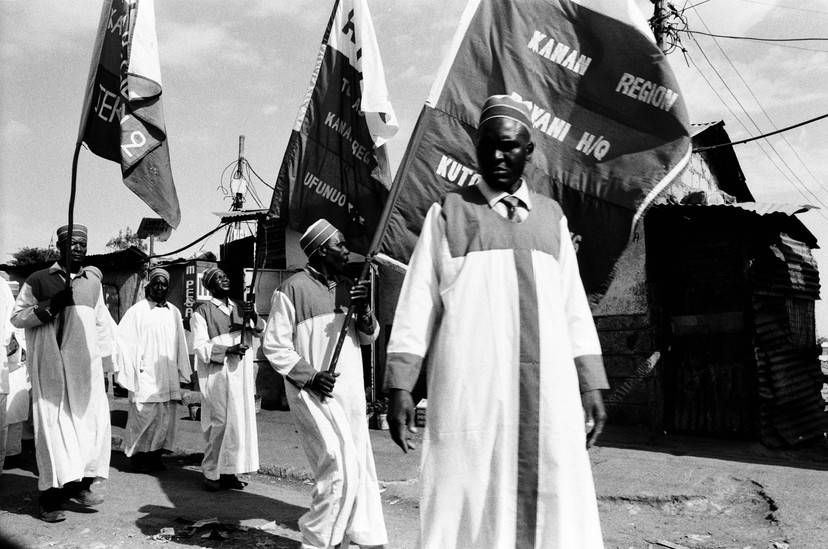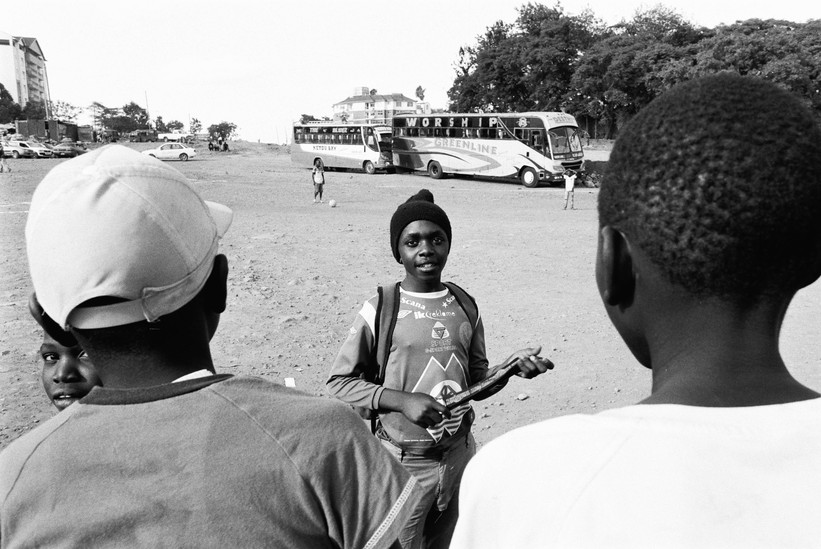 Kibera, Kenya is one of the largest slums in the world. An estimated 1.2 million people, half of the people that live in Kenyas capital city, Nairobi, live in Kibera. Throughout the six hundred acres of physical dilapidation, people manage to survive. Down every alley is line of small businesses that sustain this world. Butchers, coal shops, barbers, vegetable stands, etc. Even more fascinating than how communities work and survive, is how people come together to raise spirits and support each other. Dos Mentes' series of photographs outlines daily life inside Kibera, focusing on the visual stories of those who have found ways to elevate the quality of life.
After spending ten days in the Maasai Mara working on a separate project, Nicholas and Mcabe decided to extend their trip in Kenya to explore Kibera. Throughout their trip in the Mara, they heard stories of Africa's largest slum and grew increasingly curious. They were heavily warned to stay out, which pushed them to see it for themselves. On a Saturday night they checked into a small hotel on the outskirts of the slum and planned for the next day.
The hotel room was everything one might expect when booking last minute with no experience in Nairobi: bed bugs, mosquitos, yellow fluid dripping from the ceiling. It was a long night of research, mosquito paranoia, and laughter. The next morning they met a local fixer, Abdi, who graciously showed them his home, Kibera.
Nicholas and Mcabe hopped in Abdi's car and began the drive in. As they ascended a hill it became dense and loud; complete chaos. Their first stop was church. This was a unique service for them. Locals began banging drums, jingling bells, singing, and eventually speaking in tongues. As they continued on, they noticed a dry riverbed lined with trash and feces. Because there are no water or sewage services human waste is often disposed of near the river. They continued down the river passing a line of small businesses where they met Jackson Wainaina, a 24 year old amateur boxer. He trains at Team Tanker boxing gym and fights on occasion.
After wandering the narrow streets for hours, they joined a small crowd to watch a youth soccer match. The sun began to set and Abdi suggested they head out.
About the authors:
Dos Mentes, or "Two Minds" is a photo duo based out of Los Angeles, California. As storytellers they are drawn to unique cultures and have a passion for sharing these stories with the world.
Photographers Nicholas Small and Mcabe Gregg have been experimenting with collaborative photography for the past three years. They're kicking off the new year with this series of photographs from Kibera, however recent work has brought them to Iraq, Dubai, Amsterdam, and Kenya.